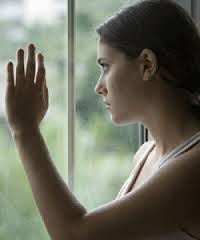 Agoraphobia is a common condition that is characterized by symptoms of anxiety and a sense of panic when one feels exposed. Agoraphobia treatment aims at reducing symptoms of anxiety as well as changing thoughts and behavior patterns associated with the fear of being out in public.
There are several types of effective agoraphobia treatments, both mainstream and alternative.
Cognitive-behavior Therapy.
Cognitive-behavior therapy (CBT), for example, is a traditional type of therapy that is thought to be among the best forms of agoraphobia treatment. In cognitive-behavior therapy, people who suffer from agoraphobia are taught to identify and modify thoughts associated with being in public. At the same time, sufferers are encouraged to slowly begin to go out in public until the experience becomes natural and no longer causes panic.
Along with cognitive-behavior therapy, many mainstream practitioners may prescribe anti-anxiety or antidepressant medications to ease symptoms, especially in the early stages of therapy when panicky feelings are still highly likely in social situations. An alternative option would be herbal anti-anxiety remedies.

How to Beat Agoraphobia using Energy Psychology.
A relatively new form of therapy that is gaining attention among those seeking agoraphobia treatment is derived from energy psychology. There are several energy psychology techniques, each based on the idea that thoughts and emotions are held physically in the body.
Techniques include self guided healing, emotional freedom techniques, and thought field therapy, all of which target the energy systems in the body that are thought to hold negative emotions so that these emotions can be released. There are also energy psychology techniques that work physically through methods like acupressure and eye movements to rebalance energy fields in the body and dissolve negative energy states.
While energy psychology may not be the agoraphobia treatment for everyone, many people find relief from symptoms by exploring this unique treatment option.
Neurolinguistic Programming.
Another agoraphobia treatment that is often successful is a technique known as neurolinguistic programming (NLP). This approach is actually a series of methods that are based on human communication and experience. The goal is to model the mental strategies of people who have desired skills or talents in order to learn new behaviors.
When used as an agoraphobia treatment, the goal NLP is to teach a person with agoraphobia to be calm and anxiety free when out in public. NLP actually uses the thought patterns that trigger an anxious response and retrain the mind to use those thoughts to create a different response; in this case a feeling of calm when one is in public.
Another method of NLP, known as NLP anchoring, uses a thought or action as an anchor that is consciously connected to a desired response until the response begins to occur unconsciously. For example, a person with agoraphobia may consciously practice squeezing a stress ball while imagining going out in public without feeling anxious. Eventually, the person will be able to imagine being in public without feeling anxious, and finally, he or she will actually be able to go out in public without feeling afraid.
The idea behind this and all NLP methods is to reframe one's thinking about an anxiety-producing stimulus, perhaps awkwardly at first, until a new response is learned.
Relaxation Techniques.
Basic relaxation techniques also work well as agoraphobia treatment methods. Since the condition is stressful and causes tension, learning to relax can help to alleviate symptoms of agoraphobia when a person who suffers from the condition is in public.
Some relaxation techniques that may be helpful include yoga, meditation, and guided imagery.
A closely related form of agoraphobia treatment is hypnosis, which is really a form of meditation that is induced by a suggestion. A hypnotherapist can guide a person who suffers from agoraphobia in relaxation exercises or one can learn self-hypnosis to counteract the anxiety of agoraphobia.
Wishing peace and joy in your life, your friends ,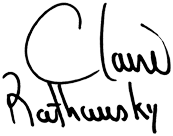 more on  agoraphobia treatment at our anxiety information page
How has PureCalm helped others?
PureCalm has been used to help calm and soothe thousands of anxiety sufferers. Here is what some of them have to say:
"I have suffered from anxiety and panic attacks for 25 years. I tried daily medication but most of them made my anxiety worse. I was leery of trying anything over the internet and had looked at websites for the last few years.  I don't know about anyone else, but I'm always afraid of trying new medicine in fear of side effects. If anyone reads this and is afraid to try it; don't be. I have been on PureCalm and Triple Complex Calm Tonic for about a month, and I can honestly say it has changed my life. I have not taken medication since I started taking it. Thank you Natural Remedies for my daily relief.
– Teresa K., IL, USA
"It works!  I have had anxiety for a year, and it's the worst thing in the world.  I have been trying all that you can imagine, and finally I found PureCalm. It is a blessing for me and my family. I have my life back, and I want to recommend this to others who suffer from anxiety and panic attacks because this really works and fast! I'm free of them now, thanks to your remedies. Thank you, thank you. "
– Paola N., CA, USA
"I am a 36 year old woman that has been suffering with panic disorder with agoraphobia for over 13 years. Off and on, I have been on medication. This year it stopped working. The dose got higher and higher and the panic disorder got stronger and stronger. I was at my wits end as a single working mother of a teenage daughter. I was losing hours at work leaving due to panic and unable to shop or go anywhere with my daughter for entertainment, etc. Even stopping at the local pharmacy for a bottle of detergent or something quick was nearly impossible to do. I was researching on the Internet for a cure or other methods of controlling panic disorder when I came upon this site. I take PureCalm twice a day and MindSoothe (2 capsules), twice a day and have not even had one panic attack or even any symptoms of a panic attack. I have my life back. I have my freedom back. This medication is definitely a blessing. I am truly grateful. I take nothing else for the disorder. Thank you so much!!!
– Christine, PA, USA
"PureCalm has helped me remarkably I find myself wanting to be around my family and friends and I'm no longer afraid to be in large groups of people. I also find it a lot easier to engage in conversation with others. This is a great product!"
– Michael, FL, USA
"To all those out there who are dealing with anxiety and wondering if PureCalm really works. I have been using PureCalm now for about five months. I was really going through hard times with anxiety attacks. I was finding myself wanting just to stay at home because I thought no one would understand the fears I was dealing with. When I went to the doctor they wanted to put me on medication. I wanted something natural. One night when I couldn't fall asleep, I went down stairs and prayed asking God please show me what to do. I felt that I was to get on the Internet and look up under panic attacks and anxiety disorders. I came to this sight and saw the ads for all natural products. This is what I have been looking for. I ordered the product and got it quickly from the company. I tried it right away. Praise God it worked!!! Now I am telling all my friends' family members even my doctor. I don't have to take drugs I can do the natural way. Since being on the product I can now go places I couldn't before. I am truly grateful to your company for making PureCalm. I hope and pray that PureCalm helps others as it has done for me."
– Cheryl, MN, USA
"PureCalm is working for me and I'm able to just jump up and go places now without thinking about the fear. I used to bite my finger nails, not any more they are soooo long. Thank you."
– Anita, IL, USA
"I have found PureCalm extremely useful in my tapering off of a very addictive drug. It really works and I feel almost instant relief. The drops are easy to use in water or juice. I am so happy that I have found Native Remedies. I am doing very well on my taper and feel no ill-effects whatsoever. I will continue to use PureCalm even after my taper ends. Thank you so much."
– Chris, UK