From Weight Loss to Arthritis to Lowering Cholesterol……
The benefits of Guggulipid, also referred to as myrrh, have long been known in Indian (Ayurvedic) medicine where Guggulipid resin has been used for centuries to treat arthritis and obesity. Guggulipid is a remedy derived from the resin of the mukul myrrh tree, a tree native to India. The resin contains active ingredients known as guggulsterones, which are plant sterols that also appear to be active in the human body.
Anti-inflammatory.
It appears that Guggulipid can reduce inflammation associated with arthritis and also functions as an anti-inflammatory agent; guggulipid resin may be at least as strong as the NSAID (non-steroidal anti-inflammatory drug) ibuprofen.
Weight Loss.
With respect to obesity and weight loss, the benefits of Guggulipid are due to its apparent ability to stimulate thyroid function, helping to keep metabolism active. As a result of this it is included in many herbal weight loss formulas.
Research results suggest that the benefits of Guggulipid go even further with the ability to protect the cardiovascular system. In particular, Guggulipid appears to prevent the formation of arterial plaque that can lead to the development of arteriosclerosis (hardening of the arteries).
Another heart benefit of Guggulipid is its anticoagulant effect, which can prevent the formation of dangerous blood clots. Guggulipid further benefits the cardiovascular system by helping to lower levels of "bad" (LDL) cholesterol and triglycerides in the blood while raising the "good" (HDL).
Natural Remedies for High Cholesterol.
It appears that guggulsterones increase the liver's ability to break down cholesterol, and studies of those who use Guggulipid supplements indicate a reduction as much as 20% in cholesterol and triglyceride levels. Since it is a natural remedy, Guggulipid may well be a safer and more desirable alternative to statin (prescription) drugs for lowering cholesterol levels.
Several studies indicate that using Guggulipid extract may be at least as effective as using prescription medications. While the cholesterol lowering benefits of Guggulipid are similar to those of statin drugs, the resin does not have the adverse effects on liver or kidney function that are often associated with long-term use of prescription medications.
Antioxidant.
Another benefit of Guggulipid is that the resin has antioxidant properties that can protect cells throughout the body from free radical damage. As such, Guggulipid extract can help boost the immune system and promote overall health. In addition to helping to defend the body from disease, antioxidants can also help to minimize the effects of aging. More on the benefits of guggulipid on our heart health page.
Our Suggested Formula To Beat Cholesterol Down!
Choosing a Natural Supplement for Helping to Balance Cholesterol Levels? We Suggest Lipi-Rite
If you are struggling with high cholesterol and want to bring it down without risking side effects from drugs, you may want to take a look at this comprehensive formula and see what it can do for you. Lipi-Rite – a proprietary blend of herbs and natural substances that have been proven to be effective in lowering cholesterol naturally.
This Natural formula may be taken on it's own, however has been designed to perform best when used with the following CORE WELLNESS ACTIVATORS.

Wishing you good health and wellness, your friends,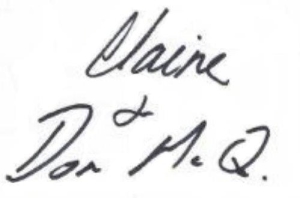 Life changes that using Lipi-Rite has created…
I got my cholesterol levels done this week and the results are fantastic.
My total cholesterol was down from 6.6 to 5.5 , the lowest I've got to in over 10 years. My HDL went up from 1.2 to 1.4, LDL went down from 4.9 to 3.7 and the ratio went down from 5.5 to 3.9 (ideal ratio is below 4.5). All of this is due to the Xtend-Life Cholesterol Formula, which I've been on for 6 months.
It'll be interesting to see what further improvements I can make with the new Lipi-Rite  formula. Kind regards."
Wayne H, New Zealand
---
"Just to tell you that Lipi-Rite  has had two other effects -dramatic weight loss and as a pain reliever in the hips that have had replacement surgery. If it reduces cholesterol as well it is an ASTONSHING REMEDY, keep posting it!!"
Michael H, Portugal
---
"I found your products online by doing research on red rice yeast to help my husband with high cholesterol. I was so excited to come across your website and outstanding products. So glad I didn't buy the red rice yeast, which I didn't have a clue about. Thank you for informing me of its hazards.
My husband's been on Lipi-Rite  since December 2004, he was at 293 (total). I am so happy to tell you he is down to 182 (as of May 2005). It's just amazing and I am so thankful to you. He loves it because there are no side effects. I wanted to use a natural approach as I, like many others, know prescription drugs are not always the way to go.
You are the BEST and I will recommend you to anyone I come across with a cholesterol problem. A safe alternative that really does work! Can't begin to express my thanks to you. Love the informative newsletters also!"
Carol, USA
---
My primary physician has a total cholesterol of 300 and he's quite a bit younger than I. I printed out your website pages for him, but I think I may also give him one of the unopened bottles of the product that I have….
…Here are a couple of things that might be of interest to your research folks. Before I started taking Lipi-Rite I was having a terrible time with ulcerative colitis. When I was in the hospital I started showing some indications that got the attention of the cardiologist. He prescribed Lipitor, which I decided I didn't want to take. I ordered the first bottle of your product instead….
…Here's the second thing: when I started taking your product my hair was falling out in handfuls – from the colitis, I assumed. Now my hair is coming back in, thick and shinier and darker than it was before. It actually has less grey. Who's to say what the cause is for sure, but there's a lot of good stuff in that product of yours. Hmmm…
Best regards"
Kathleen O\'Shea, USA
---