Increase Libido
Chinese sex herbs are used by practitioners of traditional Chinese medicine to enhance libido or to alleviate sexual problems such as erectile dysfunction in men. Like all herbal remedies, Chinese sex herbs are usually preferred over prescription medications because they are natural products. These herbs are not associated with the adverse side effects that are common with prescription drugs like Viagra, Cialis and Levitra. The side effects from these drugs include visual disturbances, heart irregularities and priapism (an erection that lasts for more than four hours).
As natural alternatives to prescription drugs, Chinese sex herbs have been used safely for centuries in China and have increasingly attracted attention from health-conscious individuals in the West over the past several decades.
Among the most popular herbs are substances that increase the circulation of blood to the brain and throughout the body. Siberian Ginseng is perhaps the most common Chinese sex herb in this category.
Siberian Ginseng contains substances called ginsenosides that help to increase blood flow to all areas of the body, including the genital area. Known as an adaptogen, ginseng also helps to alleviate symptoms of stress and fatigue.
In Chinese tradition, ginseng is considered to be a promoter of male energy (yang), which accounts for its widespread use. In effect, ginseng does the same thing as prescription drugs like Viagra but without the side effects. What's more, while the prescription drugs for erectile dysfunction focus specifically on sexual performance, siberian ginseng tones the entire endocrine system, enhancing general well being in addition to improving sexual function.
The Chinese believe that the body has a life force, known as "chi" energy that is responsible for health and the proper function of the body's systems. Chinese sex herbs are said to balance "chi" so that the reproductive organs function at an optimal level.
Herbs that are commonly used to increase libido and enhance sexual function include damiana (turnaria aphrodisiaca), kola vera and saw palmetto (sabal serrulata).
Damiana has been used as an aphrodisiac since the time of the Ancient Mayans, while kola vera provides a general boost of energy that can enhance sexual performance.
Saw palmetto, which is often recommended for men who suffer from prostate problems, is said to increase sex drive as well.
Other herbs that may be included in formulas containing Chinese sex herbs are glycorrhiza glabra and fucus vesiculosis. These herbs help to tone the reproductive system by helping to balance hormones, which can in turn enhance sexual function.
Another useful sex herb, lirosma ovata, has been scientifically shown to boost sexual desire and alleviate symptoms of erectile dysfunction.
Herbal Sexual Performance Product.
If you are looking for a herbal product that contains Chinese sex herbs, you may want to try one by Native Remedies that is a comprehensive herbal formula containing eight separate herbs that can enhance sexual activity and well being.
In the tradition of Chinese sex herbs, Ayurvedic medicine, and African natural healers, Ikawe was developed as a sexual tonic that addresses several aspects of sexual function.
The herbs in Ikawe stimulate blood flow, increase libido and tone the hormones of the reproductive system. People who have used Ikawe regularly consistently report that, Ikawe increases sex drive and performance. The effectiveness of Ikawe and other products by Native Remedies support the notion that Chinese sex herbs and other natural remedies are viable alternatives to the use of prescription medications.
We also have  two herbal products from Xtend Life. Female Rejuvenator is specifically created for women and Male Rejuvenator   especially for men to bring back feelings of desire and to help you feel alive and sexual again for both women and men. Each product has entirely different combinations of herbs to suit. These clinically created products not only help to revive your sexuality but also boost your general wellbeing.They are made from a proven combination of all natural herbs and have had many excellent results,see testimonials further down.
Wishing you much success,your friends,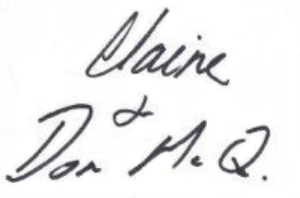 This is why Women love Female Rejuvenator…
Thank you so much for your courteous and knowledgeable response. I always know that I can count on you to take any questions seriously. I have been so pleased with Female Rejuvenator and apparently others have notices something.
Several people at the gym I attend have asked if I was taking anything. I told them "Yes, I am taking Female Rejuvenator." I told them the website and suggested that they go there and read and study the product and decide for themselves whether it would be good for them. They did and 4 or 5 people have also ordered the product. Thanks again for making a product which works and is a natural alternative to pharmaceutical hormone replacement.
Ms Dormuth, UK
---
Dear Warren and fellow Xtend users,I wanted to post a message on the amazing qualities of your Total Balance Womens Premium along with Female Rejuvinater. My husband and I have been taking these supplements for a good year now and when I ran out of my Womens Total Balance about a month ago I thought until my new order arrived I would use the Mens Premium in which I did but my husbands was also very low and we ran out of both.
Well I need to let you know that for three weeks I had such severe hot flashes both day and night. This "hot flash" thing was new to me cuz I had never experienced them before even though at 49 years of age my cycle is now starting to become erratic. I'd say I am now very premenapausal! I told my husband that the hot flashes began when I ran out of the Womens Total Balance, he said we'll see once our order arrived and I was back to taking them again. I need to say that these supplements are amazing because within four days I have only one or two flashes a day.
I am amazed and so is my husband because I wasn't sleeping due to sweating and throwing off the blanket in which kept my husband awake also, now I am back to sleeping very well and feeling rested when I wake. I sure hope this product works for other women like it has for me!! I thank you for the great relief!!!
Verda, USA
---
"I wanted to let you know how well your supplements are working for me, they have by far surpassed my expectations. I have been using Women's Premium, Female Rejuvenator, Neuro-Natural General and Omega 3/DHA for the past 2-weeks. I follow the schedule you suggested and take 3 Female Rejuvenator in the morning along with the Coral Calcium in some juice. After that I take 2 Women's Premium and 2 Neuro-Natural together about every 4-5 hours. I take 3 Omega 3/DHA Fish Oil daily with food.
Let me tell you some of the positive results that I have experienced…
Improved energy, stable mood, a happier, more content and relaxed feeling! I've become very regular and go with ease. My libido is much higher. My cognitive functioning is sharper and more acute. I have a lower appetite and also surprisingly soft lips! They used to be dry and chapped even though I was on high doses of fish oils. I used lip balms but nothing worked. Now I use nothing yet still my lips stay soft!"
Dana, USA
Read how Male Rejuvenator has made such a difference for men..
…May I add that I am extremely satisfied with your products, especially the Male Rejuvenator that now allows me to feel as I did when I was 30 years younger. I have in the past taken similar products, but they all relied more on the power of advertising rather than on the potency (or lack of it) of their products.
The Male Rejuvenator and the Total Balance combination is something else: I expected only to improve my overall health by taking the complete requirements in terms of vitamins and minerals, but I have gotten much more than I expected. More power to you and you can quote me on that."
Carlitos, USA
---
"Hi. Good news…my husband has resumed taking the Total Balance Men's Premium and has upped his dosage to 6 per day. He is also now taking Male Rejuvenator, which has helped him tremendously in the short time he's been taking it!"
Elizabeth, USA
---
Hi, This is just to say that I ordered one male rejuvenator a couple of weeks ago and I can't be happier with the product. I'm getting a lot of benefit out of it. Which is why I placed this new order for two more and another fish oil. I don't want to run out.
The rejuvenator was better than I expected and better than other similar products I've tried. And I've tried a LOT of stuff.
Thanks.
Konstantinos L, Greece  October 21st, 2010
---
I have been taking your Male Rejuvenator for over a month now and the results have been incredible.
After completing a course of medication which destroyed my libido, I was very concerned because months later, I was still not back to normal. There is no doubt that your product gave me back the vitality and endurance that I had lost.
I am also taking several of your other supplements and I have never felt as much energy and stamina from any other product.
I hope you are in business for many years to come because I will ALWAYS continue to be a loyal customer. Thank you.
Carl M, USA  November 18th, 2010
---
 How has Ikawe for Men helped others?
Ikawe has helped many men maintain strong erections and improve sexual performance. Here is what some of them have to say:
"I just want to write and say thank you for recommending your Ikawe for Men product. I had premature ejaculation and I could only last a few minutes and then it was all over. Now I have a lot of stamina and my erection is much harder. The best thing is that I can have sex more than once a night for the first time since I was in my early 20's! Ikawe has really made me feel like a young man again, thank you!"
–Graham, USA
"I've always been a bit soft when it came to bedroom performance and when I started on Straterra, it became a dysfunction.  My lady was most patient and understanding, but I found the situation frustrating so I turned to Native Remedies for a solution.  I started out skeptical but over the course of a couple weeks there was a dramatic change.  Now, I'm a firm believer in this product and would highly recommend anyone frustrated by sexual inadequacies to try using Ikawe before pharmaceuticals."
-Steve C., NJ, USA
"After my divorce, I began dating again and met a few lovely women. But -can you believe it – every time I 'got lucky', the whole thing fell flat and I just couldn't perform! Exercise helped a bit, but I just wasn't the man I used to be. Things were going from bad to worse and I even stopped dating because I was so anxious! Eventually a friend told me about Ikawe and I thought 'What have I got to lose?' Six weeks later, I just can't get enough and nor can my new girlfriend! What a difference!"
-Stewart, UK
"I have been suffering intense stress for a long time. I believe that due to this, I lost my hair and neither felt any interest in sex nor enjoyed it. I started taking Ikawe and I felt improvement in my stress, morning erections and hair loss. Many thanks."
-Mike, USA