Respiratory allergies may not usually be fatal, but they sure are an inconvenience. Whether you have seasonal allergies like pollen or year-round allergies to something like cats or dogs, you know that dealing with your allergy takes a lot of time and energy.
Sure, there are over-the-counter and prescription medicines that deal with the symptoms. These are usually antihistamines, which block the allergic reaction from taking place. They also cause drowsiness for a lot of people, which might not be better than the runny nose and watery eyes.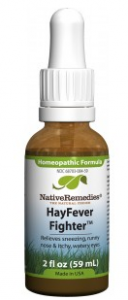 There are many herbs that can be helpful for those suffering with allergies. If you are highly sensitive, be careful what herbs you self-medicate with. Chamomile, for instance, shouldn't be taken by those who are allergic to ragweed. Tea tree oil isn't good for people sensitive to celery or thyme.
Consult an herbalist or an allergist if you're at all worried that the herbs you are planning to take to help your allergies, could be making them worse.
Natural Herbs for Allergies: Best Natural Antihistamine
That said, chamomile is a natural antihistamine, so it's great for those who don't have problems with ragweed. It does the same thing that all those fancy drugs do, though not necessarily without the drowsiness, since chamomile is also used as a remedy for insomnia. When chamomile is steamed, it releases a chemical called chamazulene, which blocks the allergic response. The best way to use chamomile to treat allergies is by drinking a tea made from chamomile two or three times a day. Chamomile tea bags are easy to find and use, so drink up.
Skullcap, which you might also find sold as Chinese skullcap, is another natural antihistamine. It prevents hayfever and has a chemical that can interfere with the bronchial constriction that causes asthma attacks. Chinese physicians also sometimes use it to treat pneumonia. It should be noted that there is an American version of skullcap that is widely available in stores but does not have the same effects. Asian skullcap, also known as scutellaria, is what you are looking for. Take a capsule three times daily to ease symptoms.
Other herbs are good at stopping some of the symptoms associated with allergies. Stinging nettle, for instance, stops runny nose and can relieve hayfever. A capsule of stinging nettle can be taken three times daily.
Eucalyptus or thyme can be used to ease congestion; just put a handful of the dried herb in a bowl of boiling water and inhale the vapor, putting a towel over your head and the bowl.
Ginger, taken three or four times a day, can reduce inflammation associated with allergies. Horseradish relieves congestion and can halt future allergic reactions. You can eat up to a teaspoon of prepared horseradish daily to get the effects.
Natural Remedy for Allergies, Hay fever and Sinus
If you're worried that you might be allergic to an herb, you can check your sensitivity by purchasing the herb in tincture form. Start by putting one drop of the solution into a glass of water. If nothing happens to you when you drink it, try two drops the next day. Keep adding a drop a day until you reach the recommended dose for that herb.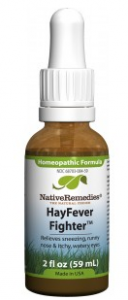 After you have determined that you can safely take an herb, you can buy it in any form you like. You certainly don't want to make your condition any worse by taking something that you are sensitive to. If taking a sum of herbs seems inconvenient to you, check this herbal/homeopathic remedy that contains powerful herbs for allergies. It is a safe natural formula that prevents the symptoms of airborne allergies and decreases the dependence on antihistamine drugs.
Get all the details here and find out if it is right for you.
Hay fever Fighter helps with:
Controls sneezing, coughing and wheezing
Reduces itchy, watering eyes and nose
Addresses the stuffy feeling associated with pollen or seasonal allergies
Relieves itching and burning sensations in the mouth and throat
And remember… that like conventional allergy drugs, it can take some time for the herbs to begin working in your body. Take an herbal supplement for a couple of months. If you are still getting no relief at that point, try something else. Healing your body is not an exact science; the same treatments don't work for every single person. Have patience and know that there is a way to treat your allergies without prescription drugs.
Wishing you good health and happiness your friends,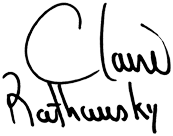 How has AllergiClear helped others?
"After having success with some of your other products, I purchased AllergiClear for my significant other to try… He was always taking [over-the-counter medications] with minimal or short-lived relief, and one or two times a year he would have to go to urgent care for a sinus [issue] that would develop… He had …relief immediately from AllergiClear and continues to take it. He is no longer sending me to the pharmacy …and has made it a whole year without a sinus [issue]. Just this morning he asked me to place another order. AllergiClear definitely works. Since finding your website, I am noticing that our medicine cabinet is now being replaced with Native Remedies! We love your products! Thanks!"
—Tanya, AZ, USA
"I have tried other herbs with limited success, but I was drawn to this remedy because it contained herbs. So far I have experienced great success with this remedy even though this is the time of year that usually really gets to me. I am going to purchase your SOS HistaDrops as advised when I spoke to your consultant."
—Shirley M., UK
"I was skeptical and weary after trying so many [other things] for months, which had no effect on my severe coughs but instead caused side effects like dry mouth, giddiness and shortness of breath. In my desperation, I even bought vaporizer, heat patch, ointment, anything I could think of to stop the cough. I almost gave up and then one night as I was doing research on the Internet, I stumbled upon this site, which recommended AllergiClear and also the SOS [Hista] Drops. I honestly didn't think they were going to work – but I thought it's herbal stuff so at least they won't be bad for my body. And I gave them a try… I just continued taking both twice a day. Nothing dramatic happened in the first couple of days. I was still coughing badly. And then as the weeks went by, I noticed I had fewer cough attacks. And then even before 1 month was up, my cough had completely stopped! And I felt better than ever. This is really an incredible product! If only I knew about it right from the start – all the time and money I wasted! I wanted to leave a feedback because these products really deserve it. Thank you Native Remedies!"
—Irene, USA
"I just wanted to share with you the results I am having with your products. I (and, of course, my physician) was a little skeptical about whether or not the products would work for me, but I decided to try them anyway…Approximately 3 weeks ago, I went to my primary care physician, and told him I was not taking any prescription drugs anymore. He was not happy about that prospect, but I had decided that I was not better on the meds than I was off of them. At about the same time, or shortly before, I started using your BioVent. I have since gotten BronchoSoothe, AllergiClear, and SOS HistaDrops. I have yet to use the HistaDrops, but I have faithfully used the BioVent, AllergiClear, and have used the BronchoSoothe to alleviate wheezing when it has occurred… I must say that I am healthier than I have been in 7 years, and I am not having issues … nor have I had any problems since I started on "all natural" remedies. I will be ordering other products from you after I have gone through your catalog and discover what will help me. I will not be doing ANY prescription drugs. I feel that my body has been poisoned enough… Thank you for your products, and I am thankful that I found your web site."
—Linda Y., USA