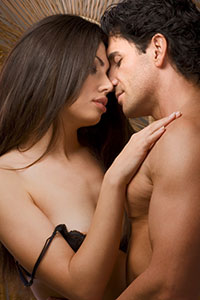 Herbs To Boost Libido.
Herbs to increase sex drive can help couples achieve a greater level of satisfaction and intimacy. There are many reasons why men and women experience a drop in libido or sexual desire. These reasons may include emotional or psychological stress as well as physical conditions. When sex drive is depleted for any reason, the relationship between partners can be tested. As a result, many people turn to herbs to boost libido in a safe, effective way without the unwanted side effects of prescription drugs.
In addition to using herbs to increase sex drive, it is also important to consider the possible underlying causes for a decrease in one's libido. Working to alleviate personal stress as well as improving the emotional and psychological aspects of an intimate relationship is an important complement to the use of herbs to boost sex desire.
Many herbs that stimulate sex desire work by increasing blood flow to the genital area. Other herbs that have been found useful by people suffering from low libido act as a general tonic. Since overall health directly affects sexual desire and performance in men and women individually , the  libido very  often improves as a result of using herbal tonics. In many cases, formulas that contain a combination of herbs to increase sex drive for men and women are often most effective. These formulas target general health as well as specific actions that increase arousal, such as improving blood flow to the genital area in order to increase sexual sensation.
Herbs To Improve Sex Life.
There are several popular herbs that help men boost their sex desire as well as some very effective substances that may not be as well known.

Saw Palmetto is a popular herb that is commonly recommended as a treatment for benign prostate enlargement in men. It is also often included in formulas of herbs to increase sex drive, sometimes under the botanical name sabal serrulata.
Another very popular herb is damiana leaf (turnaria aphrodisiaca). The ancient Mayan civilization used this herb as an aphrodisiac, and it continues to be used today either alone or with other herbs to boost arousal and desire.
Turnaria aphrodisaca works by stimulating libido and providing a boost in energy throughout the body. It also produces a sense of euphoria or well being, making it an ideal ingredient to include in a formula of herbs to improve male sexual performance.
Other herbal products that are said to boost energy and boost libido include lirosma ovata and kola vera.
Lirosma ovata has been scientifically shown to boost sexual desire and alleviate symptoms of erectile dysfunction, while kola vera works well in concert with other herbs to increase sex desire by helping to increase overall energy.
Our Powerful Passion Booster for Women to Feel Sexy Again!

For women, Native Remedies have created Thanda Passion Booster  which has been tremendously successful as you can see by their testimonials, read Testimonials section below. Thanda means "love" in  Xhosa, a native South African language.
Thanda is powerful tonic in a handy tincture form for easy absorption in your system and is created from a range of carefully selected herbs from The Orient and Africa.
Traditionally identified as having aphrodisiac properties, these herbs gently and effectively nurture your female sexual health. They work to  support healthy functioning of the female reproductive system by promoting a balanced flow of blood and  sensitivity to the female genitals.
By taking Thanda on a regular basis you may enhance healthy sexual desire, optimal orgasmic functioning and sexual health – allowing you to relax and enjoy sex, day or night!
No more headaches, or, not tonight dear, I'm too tired ♥🙂
Increases libido, sex drive and desire
Addresses lack of desire stemming from physical, emotional & psychological causes
Encourages sexual excitement/lubrication, including during menopause
Maintains optimal sexual health and vitality
Enhances female sexual pleasure Increases orgasmic strength
Achieves optimal sexual health and vitality
Circulation and hormonal balance
Now, who wouldn't like to feel some of those points…
Women who have suffered the sexual blues and haven't felt like sex have used these traditional herbs to increase their sexual desire and have reported  remarkable results.
Personal stories from women who use Thanda Passion Booster have consistently reported a toe curling, tingling boost in libido and with regained sexual pleasure  with regular use of Thanda Passion Booster.
Fancy feeling in the mood again….


Make Her Want You Again,  Herbs to Increase Your Sex Drive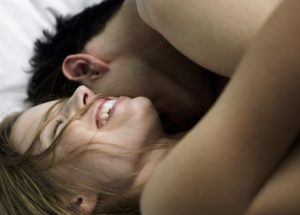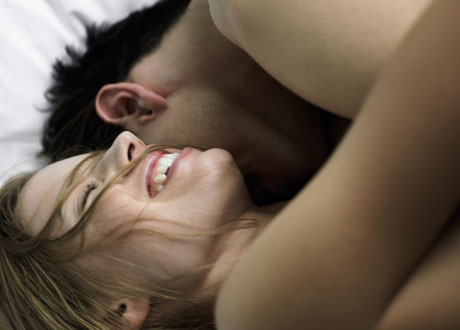 A Remedy for Men with Low Libido or Sexual Dysfunction

If you are interested in using herbs to increase your sex drive and sexual pleasure, you will probably get the best benefit from a tried comprehensive formula.
One product that combines all of the effective ingredients mentioned in this article is Ikawe by Native Remedies for men .
Ikawe means "warrior" in Xhosa tribal dialect and is specifically designed to treat a low libido and male sexual dysfunction. Low libido and male sexual dysfunction can happen at any stage of life and can be distressing and confidence shaking.
Ikawe has been created from  a selection of herbs traditionally proven to having aphrodisiac properties. These herbs help maintain good  sexual health and well-being as well as boosting  the male reproductive system and aiding the balanced flow of blood to the penis and testes.
Coming in  a handy tincture form means Ikawe is absorbed rapidly into your system. Ikawe can make all the difference without compromising your health or risking nasty side effects.
Improves sexual functioning and confidence in your bedroom performance
Helps achieve stronger erections, lasting for longer
Boosts sexual arousal and desire
Supports pleasurable ejaculation
Promotes healthy stamina during sex
Supports male sexual  reproductive health


Wishing you all the best,
See why Women love Thanda Passion Booster:
Thanda Passion Booster has been used to increase libido and sexual desire in women. Here is what some of them have to say:
"I have always thought I wasn't normal and had some kind of hormone imbalance. The doctors always said there was nothing wrong. With Thanda Passion Booster, sex maybe 3 times a year has turned into 2 to 3 times a week and has saved my relationship. Thanks."
-Maria, CO, USA
"I tried Thanda Passion Booster and my boyfriend took Ikawe for Men because we wanted to see whether it was true that it could increase your sex drive. Since then we can't keep our hands off each other!! Sex was good before, but now it is ten times better!! I think I will still be taking these products for many years. We definitely are two very satisfied customers! "
-Zita, USA
"I took Accutane for my acne and only midway through did I find out it had been shown to decrease your libido. My boyfriend and I had previously had a very active sex life, and it became less and less frequent. I just didn't have a drive anymore. I tried another product, Hot Plants, which worked initially but eventually stopped working. I happened upon this website, saw the guarantee, and thought, what the heck, I'll try it. Boy am I happy I did! We now have sex at least 4-5 times a week! I feel the same way I used to. Thank you Thanda!"
-Courtney, CA, USA
"My husband and I have been married for 6 years. After my second child I just went right off sex. Most of the time I was just too tired, but it also seemed as though that part of me was gone forever. I can tell you that my husband was starting to get fed up with all the excuses! He bought me these Thanda Passion Booster capsules and I took them. To be honest, I was just taking them to make him feel happy but I did not think that they could make a difference. Was I wrong! Now my husband jokes and says that it is his turn to be tired! "
-Sarah, USA
Read why Men  love Ikawe for Men:
"Ikawe has really boosted my sex drive as you said it would! My wife used to complain that I was never interested. She said her friends always complained that their husbands wanted too much sex but she hardly got any. Seriously – it was affecting my marriage. After taking Ikawe for 10 days I could already feel the difference. I also have much more energy."
-Derrick S., USA
"Thank you Native Remedies! I've suffered from premature ejaculation my entire life. It affected my relationships and my confidence level in and out of the bedroom. I never thought that taking a few drops of a liquid three times a day could make such a difference. Ikawe multiplied my performance time by 6! This also helped my relationship and gave me more confidence in and out of the bedroom. Thank you!"
-John, IL, USA
"I just want to write and say thank you for recommending your Ikawe for Men product. I had premature ejaculation and I could only last a few minutes and then it was all over. Now I have a lot of stamina and my erection is much harder. The best thing is that I can have sex more than once a night for the first time since I was in my early 20's! Ikawe has really made me feel like a young man again, thank you!"
–Graham, USA
"I've always been a bit soft when it came to bedroom performance and when I started on Straterra, it became a dysfunction.  My lady was most patient and understanding, but I found the situation frustrating so I turned to Native Remedies for a solution.  I started out skeptical but over the course of a couple weeks there was a dramatic change.  Now, I'm a firm believer in this product and would highly recommend anyone frustrated by sexual inadequacies to try using Ikawe before pharmaceuticals."
-Steve C., NJ, USA
more on herbs to increase sex drive on our nutritional health supplements page