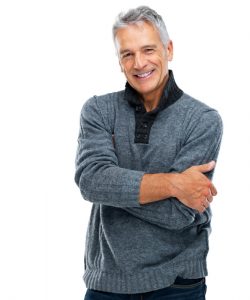 Levitra is a prescription drug used to treat erectile dysfunction in men. It works by helping to increase blood flow to the penis so that a man can get and maintain an erection more easily. While it is an FDA-approved medication, there are a number of Levitra negative side effects, but despite these, many men depend on drugs like Levitra for sexual activity.
Under normal conditions, blood flow to the penis is sufficient to cause an erection that lasts long enough for satisfying sexual performance. When blood flow is insufficient, however, erectile dysfunction can result.
There are a number of things that can cause erectile dysfunction. The decrease in blood flow to the penis can have both physical and psychological causes. For example, it can be related to emotional factors stemming from a man's self-image or problems in a relationship, or it can be related to medical conditions like diabetes, heart disease or prostate surgery.
Drinking and smoking can also contribute to erectile dysfunction. In any of these cases, a doctor may prescribe a drug like Levitra to increase blood flow and alleviate the problem. Despite the possibility of Levitra negative side effects, men who use it often report that their erections are better and harder as a result of taking the drug.
Interactions and Levitra Negative Side Effects.
Those concerned with negative side effects coming from this prescription drug should find out the facts about this medication before taking it.
For instance, men who are taking other medications, especially nitrates that are used to treat heart disease, should not use Levitra. Alpha-blockers should also not be combined with Levitra because the result can be an abnormal drop in blood pressure.
Other negative side effects of Levitra may include difficulty breathing, headaches and flushing. In rare cases, priapism, an erection that lasts for more than four hours can be among unwanted side effects. Priapism can cause permanent damage to the penis so wonder why it is among the most undesirable side effects, though it is relatively uncommon.
Another uncommon but possible side effect is visual disturbance, which may include an inability to distinguish colors or seeing objects with a bluish tint around them.
Some men may not experience the negative side effects of Levitra, and for them, the drug can be used safely as long as they are not taking any drugs that may interact with it.
Men who decide to take the drug after carefully weighing the risks of Levitra negative side effects should be sure to follow dosage guidelines.
How Much to Take to Reduce Side Effects?
Levitra is prescribed in doses of 2.5 mg, 5 mg, 10 mg and 20mg. It should be taken only as directed by a physician and only in the amount prescribed. Since Levitra negative side effects are more likely to occur at higher doses, doctors recommend taking the smallest effective amount and will usually prescribe a low dosages at first, increasing it if necessary until the drug takes effect or until side effects occur.
Natural Alternative for Impotence and Low Libido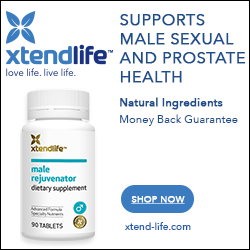 For men who cannot tolerate Levitra, there are other avenues, including counseling and herbal treatments that might be effective in alleviating symptoms of erectile dysfunction.
Another possibility you may like to investigate is Male Rejuvenator which is a scientifically formulated product to aid men. This product works on all levels as well as improving overall wellbeing.


Wishing you wellness and peace,
more 0n Levitra negative side effects on our mens sexual health page
Read on for yourself to see how men have benefited….
I have been taking your Male Rejuvenator for over a month now and the results have been incredible.
After completing a course of medication which destroyed my libido, I was very concerned because months later, I was still not back to normal. There is no doubt that your product gave me back the vitality and endurance that I had lost.
I am also taking several of your other supplements and I have never felt as much energy and stamina from any other product.
I hope you are in business for many years to come because I will ALWAYS continue to be a loyal customer. Thank you.
Carl M, USA  November 18th, 2010
---
Hi, This is just to say that I ordered one male rejuvenator a couple of weeks ago and I can't be happier with the product. I'm getting a lot of benefit out of it. Which is why I placed this new order for two more and another fish oil. I don't want to run out.
The rejuvenator was better than I expected and better than other similar products I've tried. And I've tried a LOT of stuff.
Thanks.
Konstantinos L, Greece  October 21st, 2010
---
I just want to write and say thank you for recommending your Ikawe for Men product. I had premature ejaculation and I could only last a few minutes and then it was all over. Now I have a lot of stamina and my erection is much harder. The best thing is that I can have sex more than once a night for the first time since I was in my early 20's! Ikawe has really made me feel like a young man again, thank you!"
–Graham, USA
"I've always been a bit soft when it came to bedroom performance and when I started on Straterra, it became a dysfunction.  My lady was most patient and understanding, but I found the situation frustrating so I turned to Native Remedies for a solution.  I started out skeptical but over the course of a couple weeks there was a dramatic change.  Now, I'm a firm believer in this product and would highly recommend anyone frustrated by sexual inadequacies to try using Ikawe before pharmaceuticals."
-Steve C., NJ, USA
"After my divorce, I began dating again and met a few lovely women. But -can you believe it – every time I 'got lucky', the whole thing fell flat and I just couldn't perform! Exercise helped a bit, but I just wasn't the man I used to be. Things were going from bad to worse and I even stopped dating because I was so anxious! Eventually a friend told me about Ikawe and I thought 'What have I got to lose?' Six weeks later, I just can't get enough and nor can my new girlfriend! What a difference!"
-Stewart, UK
---
---