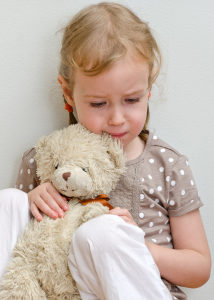 A natural cure for bed wetting (nocturnal enuresis), containing an herb used widely in Chinese medicine, has been proven to be effective in eliminating bed wetting. Although children after the age of six usually wake up naturally to go to the bathroom (or have the ability to wait until morning), some, primarily boys, do not and will wet the bed as often as two or three nights per week.
While a direct cause is unknown, there are many reasons why children wet the bed. Health problems, stress issues, small bladders, and irregular sleep patterns, are some of the most common causes. Parents should go to the child's doctor if the bed wetting is frequent and persists after their sixth birthday. The doctor will run tests and offer advice on ways to treat the problem.
Because the medical profession does not typically focus on natural treatments the physician might not know about a treatment that has proven to be effective in many children – without nasty side-effects often associated with prescription medicines. We'll tell you more about it in a moment.
Bed wetting can be embarrassing to children and cause their self-esteem to decline if they do not understand why it is happening and offered encouragement. Unfortunately, too many parents punish their child for wetting the bed, which can be degrading. Explaining that bed wetting is not uncommon and that it will pass over time can help your little one feel at ease … it is critical to consider and respect the child's feelings in this matter.
What to Do?
Common cures for bed wetting include positive reinforcement, an alarm system, and herbal remedies.
While positive reinforcement will help restore self-esteem, this treatment can take a while to produce results. Also, the child will need to be trained not to drink liquids after dinner.
An alarm system, which is a sensor that is placed in the underwear and used to detect moisture, will trigger an alarm that is set up on the child's night table. When the alarm sounds, the child should get up and use the bathroom. So far, this treatment seems to work, but those who are heavy sleepers might not hear the alarm.
Natural Cure for Bed Wetting.
Herbal cures, that help when the bladder is in distress, are now being used more often to treat bed wetting. Equisetum (6cH), found in Asia, is one that is being used successfully. It is taken thirty minutes before or after a meal and relaxes the bladder by allowing it to become full – this is what a normally functioning bladder does, so in the morning the child will use the bathroom – not during the night.

As you can see, bed wetting does not need to haunt a child into their teen years. An herb, such as Equisetum, can treat nocturnal enuresis naturally in a matter of weeks. Additionally, comforting the child, rather than punishing, will help him retain self-esteem. It's important to keep in mind that bed wetting is a phase that most children experience at some point.
If you are looking for a natural remedy that is proven to be comprehensively safe, works and returns confidence to your child as well as being manufactured under the strictest standards, you may want to learn more about Be-Dry bedwetting formula.
This exclusive treatment contains Equisetum (6cH) and can help your little boy or girl feel relaxed and confident, while encouraging strengthening of their bladder.
Be-Dry as the name suggests, helps your child stay dry at night and wake up feeling in control.
Reduces frequency of bedwetting
Strengthens bladder to reduce nighttime incontinence
Relieves nervousness and promotes self-esteem

Wishing you wellness and peace,
more on  natural cures for bed wetting on our natural supplements for children page
Testimonials from Happy Parents of Dry Beds:)
"Be-Dry worked amazingly well! Our 6 year old son has been dry every night for the first time in his life since taking Be-Dry 3 weeks ago. This has made such a huge impact in his self-esteem. He is so happy and proud!! I was skeptical, but felt we had nothing to lose by trying the product. I am thrilled and so glad we gave it a chance!"
—Jhyll G.
"I really did not believe this would work, but it did& We are all extremely grateful."
—Patricia K., WA, USA
"Just wanted to add a good testimonial about [Be-Dry]. Justin (my son) has been using [it] for 3 weeks… and no more wet beds! I'm obviously relieved that I dont need to wash the sheets so frequently… but Justin is ecstatic. He is so proud in the mornings when he wakes up to a dry bed! Thanks…"
—Natasha
"Wow, Be-Dry really works! Ive tried so many products and this is the best out of all of them!!!"
—Erin, USA