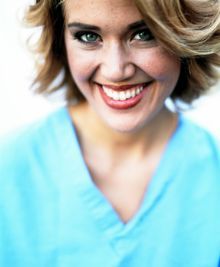 Natural treatments for anxiety are a welcome treatment option for people suffering from this potentially debilitating mental disorder.
Most common anti-anxiety medications, such as selective serotonin reuptake inhibitors (SSRIs) have nasty adverse effects such as the so-called discontinuation syndrome, where withdrawal symptoms manifest themselves if you suddenly stop taking the medication. Recent studies have also shown that there is a possibly that SSRIs could be toxic to the nervous system if taken for too long of a term.
Luckily natural remedies for anxiety exist, none of which have near the harmful side effects as the commonly prescribed selective serotonin reuptake inhibitors. When looking for natural herbs for anxiety, there are three primary supplements to consider, each with its own anti-anxiety benefits. These different natural treatments for anxiety include: Melissa officinalis, Lavandula augustifolia and Passiflora incarnata.
Melissa officinalis, commonly known as simply Melissa, has been used since medieval times as a general herb to improve overall well-being. The plant is found throughout the world and is currently used primarily for the treatment of anxiety and cold sores. Different properties of the leaves cure each of the different conditions, but the same parts of the plant are used in all Melissa supplements.
It is the antispasmodic properties of the Melissa natural supplement that make it one of the best natural treatments for anxiety. A Melissa supplement helps soothe nerves throughout the body, alleviating any discomfort associated with an anxiety attack. As one of the foremost natural cures for anxiety, Melissa works especially well to ease the common "butterflies in the stomach" feeling associated with anxiety.
Acting as an antispasmodic much like Melissa, Lavandula Augustifolia has also been proven to be one of the most widely used natural treatments for anxiety throughout the world. Known as lavender, Lavandula Augustifolia has been extensively studied in all corners of the globe to determine the extent of its anti-anxiety effects. In one of the most recent studies in Michigan, it was proven that even the scent from lavender was enough to relax and relieve depression in many study participants.
Having been used for hundreds of years throughout Central America, Passiflora incarnata is finally making its way into the United States under its common name, passionflower. Well known for centuries as one of the best natural cures for anxiety and insomnia, passionflower can not only relieve nervousness and anxiety, but also control nausea and "butterflies in the stomach."
The passionflower's benefits as one of the top natural cures for anxiety can be gained through a passionflower tea. Generally, people choose to mix passionflower, Melissa and lavender together in their tea in equal parts to greatly enhance the nerve soothing properties of each plant. We have two suggestions for you
Option 1)– is a comprehensive natural supplement such as PureCalm for Anxiety which contains all of these potent nutrients in one synergistic and safe formula. Many people of all ages are benefiting greatly with PureCalm as you can see it.

Option 2)-This  homeopathically safe fast acting remedy is one  specifically created to alleviate depression and anxiety and contains 3 concentrated all natural herbal ingredients to soothe the brain and nervous system and works on many levels to bring balance.This product is suitable for all everyone to take.

Wishing you inner peace and balance in your life,
For more on natural treatments for anxiety on our anxiety information page
Why people love PureCalm:
"PureCalm is working for me and I'm able to just jump up and go places now without thinking about the fear. I used to bite my finger nails, not any more they are soooo long. Thank you."– Anita, IL, USA
"I have found PureCalm extremely useful in my tapering off of a very addictive drug. It really works and I feel almost instant relief. The drops are easy to use in water or juice. I am so happy that I have found Native Remedies. I am doing very well on my taper and feel no ill-effects whatsoever. I will continue to use PureCalm even after my taper ends. Thank you so much."– Chris, UK
"I found this product by browsing the Internet and I was very relieved when I found you. I have anxiety problems and my doctor gave me some pills which I did not take because I was scared of the side effects. I ordered PureCalm and it is great! All my symptoms are almost gone, no worries ever. Thanks, keep up the good work."– Heidi, NC, USA
Why people are talking about Neuro-Natural Serenity.
I don't ever send messages to companies, but your Neuro-Natural Serenity supplement has brought our daughter back to good emotional health. Meg has autism and cerebral palsy and this year has been overcome by anxiety. She lost 23 pounds in 3 months and has been very unhappy and upset. Even people who didn't know her well were shocked at the personality change and the constant crying.
After ruling out many physical possibilities, her doctor and I settled on Xanax for those days when she just couldn't get through the day. It was not a long term solution and didn't help much anyway. Her life and ours have been very stressed and limited for the past 6 months.
I found your product while searching for a Passion flower formula and ordered it hoping it would take the edge off of her anxiety. We have been trying to find a good solution for her anxiety for over 15 years with no luck and only this year, as a last resort agreed to a medication.
For the first week, she took just 2 a day and we were thankful there was no adverse reaction. For the next week, she took 4 a day and we all began to notice a dramatic change in her mood and level of anxiety during otherwise anxiety provoking activities.
I have ordered 2 more bottles and we are going to increase to the recommended dose of 6 a day. Thank you for developing such a remarkable product. Your product has given her and our lives back!
Thank you also for the valued customer program which has made the supplements affordable.
I am going to spread the word to anyone else who struggles with anxiety.
Amy Gracia, USA  February 22nd, 2013
---
I am loving Neuro Natural serenity. Life changing in fact. Lifting of chronnnnnnnic low grade depression associated with bipolar disorder, calmness, resilience. I was reticent at first because s-ame is not always recommended for bipolar, but it has really worked for me. I have tried about 8 different antidepressants and they all really made me ill and did not alleviate my depression. So I am delighted.
K Oliver, Austrailia  November 14, 2012
---
I have been dealing with Anxiety for the last 1 1/2 years.
I am so thankful you have put the Neuro-Natural Serenity product on the market!! It has helped me get back to a normal life-something I thought I would never find again. I don't know if this is the right forum for this thank you letter, but I wanted to tell you guys how much the product does help anxiety sufferers. There is not that much on the market that is a supplement. So, thank you! You have literally saved my life.
Darcy C, USA  August 29th, 2012