Phytosterols are natural substances (plant fats) found in fruits and vegetables.
They've been associated with a wide range of health benefits due to anti-inflammatory, cholesterol reducing and immune system modulating properties.
There are many published studies that demonstrate that phytosterols can benefit the immune system in both humans and animals. They have a positive impact on such conditions as chronic viral infections, rheumatoid arthritis, allergies, cancer and autoimmune diseases.
Phytosterols are present in the diet, especially in vegetarian diets. They provide certain raw materials from which the body can manufacture hormones; because of this, people with many different types of health challenges may benefit from them.
Among the 1,000 plants that contain phytosterols, "Discorea", also known as wild yam, is a great source of phytosterols that enables the body to create pro-hormones.
Wild yam has been utilized for hundreds of years by different cultures to treat rheumatism and arthritis. Research has shown that this root stimulates anti-inflammatory action as well as providing many other great benefits. Other Wild yam benefits include…
Beta-sitosterol is another important phytosterol and can be found in pumpkin seeds, soybeans and herbs such as stinging nettle. Research indicates that Beta Sitosterol supports prostate health and has strong anti-inflammatory properties. It is also known to reduce cholesterol levels.
Natural Phytosterols Formula
Support healthy cholesterol levels…
Support circulation…
Support your general cardiovascular system…
Reduce the production of cholesterol in your body…
Reduce the absorption of cholesterol in your gut…
Decrease circulating blood fats and dissolving cholesterol particles…
Prevent cholesterol from hardening in your arteries…
Increase the excretion of cholesterol carrying bile acid…
Reduce the oxidation of cholesterol.
There is an all-natural formula containing Beta-Sitosterol that has been proven to be very effective in reducing the absorption of cholesterol in the gastrointestinal tract and reducing the production of cholesterol in the body; this formula is called
Lipi-Rite. This suplement has been formulated by one of the world's top scientists with very impressive credentials that's why it provides impressive results as you can see by the testimonials1
Its ingredients are natural, its benefits supported by many clinical studies and most importantly, there are literally thousands of people benefiting from this formula today. See for yourself…


Wishing you the very best of health,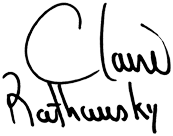 Lipi-Rite Testimonials
I just had to drop a quick note to you about the results I have obtained from using your supplements.
I have been taking Total Balance Premium, Male Rejuvenator and Lipi-Rite for the last 3 or 4 months. My original issue was an elevated level of Cholesterol, triglycerides and general lack of energy. Today I had a follow up appointment with my MD and was delighted (and so was he) to see my levels are the best they have ever been since 2003!
Was I surprised? YES! Does your product work? YES! For the record I can also state that I have more energy now then I've had in years and that I feel 10 yrs younger. Results like this don't lie! Keep up the great work! I'm sold!
Rich A, USA  March 8th, 2012
I have been taking the product since 2006 and I am so pleased with the results, I would not use anything else.
Before I started taking Lipi-Rite, my total cholesterol level was well over 300. After just one month it has dropped by 80 points, which is just amazing.
Teresa, USA  May 14th, 2012
I'm very happy with the products. My latest Blood tests on my Cholesterol have been outstanding! A reduction of almost 30% in LDL & 20% lower Triglycerides using your Omega 3 Ultra twice per day.
I've been using the Cardio-Klenze 2x caps per day & supplementing with Lipi-Rite 2x caps before Supper.
Thank you for your quick shipping. Looking forward to trying the Men's Total Balance Premium. I'm sure it's better than anything I can get here in the states!
Best Wishes for the Holidays for You & Your Family,
Sincerely.
Barry L, USA  December 10th, 2010