Statin side effects can be numerous and diverse. Before we proceed to talk about them let's cover what statins are. Statin is a medication, which lowers "bad" cholesterol levels and certain fats in the body. Having been proven effective in reducing the risk of heart attack, it works primarily by inhibiting HMG C-A reductase, or the liver enzyme. Statins have become more accepted in the United States and therefore is in many common prescription drugs. Currently, the six statins available on the market are atorvastin (Lipitor), fluvastatin (Lescol), lovastatin (Mevacor), pravastatin (Pravachol), simvastatin (Zocor), and rosuvastatin (Crestor).
How Statin Works
Statins have an amazing ability to reduce the liver's cholesterol production and increase the ability to take away LDL, the 'bad' cholesterol, from your blood as well as reducing the level of LDL cholesterol in your blood. Good cholesterol levels are increased and triglyceride levels are reduced with statins. Research has also shown that statins reduce the risk of heart attack, heart disease, and can lower the risk for coronary artery disease. Statins may be used on their own or taken with other items that it works well with.
Health Risks.
In most cases, the target is to reduce the cholesterol level to less than five mmol/l or to reduce the level by up to thirty percent. Statin is not made for and should not be taken by people with statin allergies, anyone with active liver disease, pregnant women or women planning to get pregnant, nursing women, anyone who consumes an excessive amount of alcohol on a routine basis, or by those with a history of muscle disease or renal failure caused by rhabdomyolsis.
You may not want to take statins if you are taking vitamins or herbal supplements, are taking drugs for your immune system or cholesterol medicates like fibrates. You may also want to ask your doctor before taking statins if you are on birth control, have to take medication for infections, heart failure, or HIV or AIDS, or if you are taking Warfarin (Coumadin), which causes an increased effect when taken with other statins.
Most Common Statin Side Effects.
Gastrointestinal problems seem to plague the majority of statin users, from gas to nausea to upset stomach. Some people develop headaches or fevers after taking the medication. The biggest concerns are liver problems and extreme muscle pain, followed by sexual dysfunction and performance problems, memory loss, irritability, and changes in personality. Rarely, statin side effects may result in a muscle disorder, which makes the muscles weak and sometimes painful.
Statin users should monitor their intake of drugs and foods that interact with this medication… like grapefruit juice, which can cause muscle damage if statin levels, rise too much. Also, increased muscle damage can result from using statin with certain antibiotics. Muscle damage can also happen if someone is taking statins with a different type of agent, which lowers lipids.
Be vigilant of any statin side effects. You may want to see a doctor if you have any kind of muscle soreness, stomach pain, and your urine is brown, or you begin vomiting. Rarely, people have reported numbness and tingling in their hands, arms, feet, and legs. Lesser side effects are an upset stomach and pain in the abdomen that tend to decrease as your body adjusts to the medication.
Alternative Remedies to Statins.
There are natural alternative remedies that have been shown to lower cholesterol levels successfully – and in a safe way.
The formula is called Lipi-Rite.  Science and experts in the natural medicine field who understand the complexity and interactions of natural and herbal ingredients have formulated Lipi-Rite.
If you are interested in reaping the benefits of various safe natural substances and extracts such as guggulipid, green tea and rice bran oil, take a look at this supplement which can help you lower the 'bad' cholesterol levels without worrying about side effects drugs can have.

Wishing you happiness,balance and wellness in your life,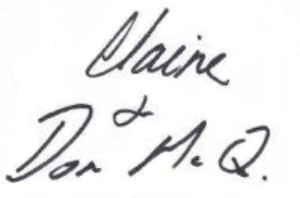 more information on statin side effects on our heart health page
What people are saying about Lipi-Rite:
I have been taking the product since 2006 and I am so pleased with the results, I would not use anything else.
Before I started taking Lipi-Rite, my total cholesterol level was well over 300. After just one month it has dropped by 80 points, which is just amazing.
Teresa, USA  May 14th, 2012
---
I just had to drop a quick note to you about the results I have obtained from using your supplements.
I have been taking Total Balance Premium, Male Rejuvenator and Lipi-Rite for the last 3 or 4 months. My original issue was an elevated level of Cholesterol, triglycerides and general lack of energy. Today I had a follow up appointment with my MD and was delighted (and so was he) to see my levels are the best they have ever been since 2003!
Was I surprised? YES! Does your product work? YES! For the record I can also state that I have more energy now then I've had in years and that I feel 10 yrs younger. Results like this don't lie! Keep up the great work! I'm sold!
Rich A, USA  March 8th, 2012
---
I'm very happy with the products. My latest Blood tests on my Cholesterol have been outstanding! A reduction of almost 30% in LDL & 20% lower Triglycerides using your Omega 3 Ultra twice per day.
I've been using the Cardio-Klenze 2x caps per day & supplementing with Lipi-Rite 2x caps before Supper.
Thank you for your quick shipping. Looking forward to trying the Men's Total Balance Premium. I'm sure it's better than anything I can get here in the states!
Best Wishes for the Holidays for You & Your Family,
Sincerely.
Barry L, USA  December 10th, 2010